Welcome -

Alleluia! Christ is risen! He is risen indeed. Alleluia!
Thank you for visiting the Chet Valley Churches Website where you will be able to discover more about us and what is happening. The Chet Valley Churches are part of the Diocese of Norwich
We have in-person church services and would look forward to welcoming you to one of our services.
As churches we are On-site ; On-screen and On-line
To get a flavour of what you can see take a virtual tour of our churches, set in beautiful south Norfolk around the River Chet.
Our church buildings are open during daylight hours in the week for those seeking solace, somewhere to visit or to take some time out.
We ask visitors to follow the current Government guidelines with regard to wearing face coverings and maintaining social distancing. Everyone should use the hand sanitiser as they enter.
Each Sunday we are uploading an act of worship onto our YouTube Channel. The service for Rogation Sunday, the sixth Sunday of Easter, will be available to watch here, and you can download the service sheet here.
You can also catch-up on past services and see what we've uploaded by clicking on the Services tab or visiting our YouTube Channel
The Calendar contains details of what is happening in the parishes of the Chet Valley.
Our latest news is available in our Weekly What's On whiich can be downloaded here
You can download the current issue of our monthly magazine, Chet Contact for May 2022 ; and June 2022
Our churches range from a tiny thatched church to a huge 15th century building, and our styles of worship vary too.
Like many rural churches, service times are not always the same every week. If you're planning to visit us, check out the calendar to see what's on.
In normal times our Sunday services encompass both traditional and contemporary styles. Some follow the Book of Common Prayer (BCP), or current versions of the Holy Communion service while others are aimed at being more family friendly, in particular All Together Worship and Xpressions Café.
To find out more about the Church week by week, have a browse through the website, or click on the link at the top of this page to find our Weekly News. Daily Prayer is is said most weekday mornings. To join in at home or on the move then visit the Prayer tab above.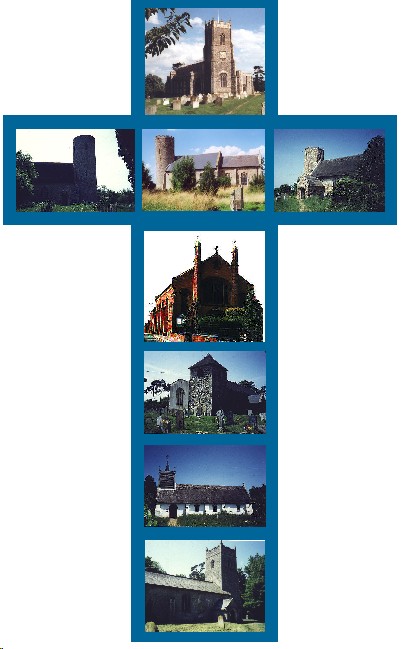 On the rest of the site we'll be telling you about who we are. We hope that you'll like what you find and come and join us for some of the events. To make things easy to start with, here are the main services. It is always worth checking on the calendar however, to see if there are any changes.